Don't be a sucker!  Don't fall for this Facebook Messenger Scam.
We've been getting a lot of questions about messages our clients are getting in their Messenger inbox threatening to delete or suspend their Facebook business page.
So far, THEY'VE ALL BEEN BULLSHIT!
It is getting harder and harder to tell if these are scams or not but I'll show in the video how to spot a scammer in Facebook and also in your email inbox.
Here is an example of what they are sending: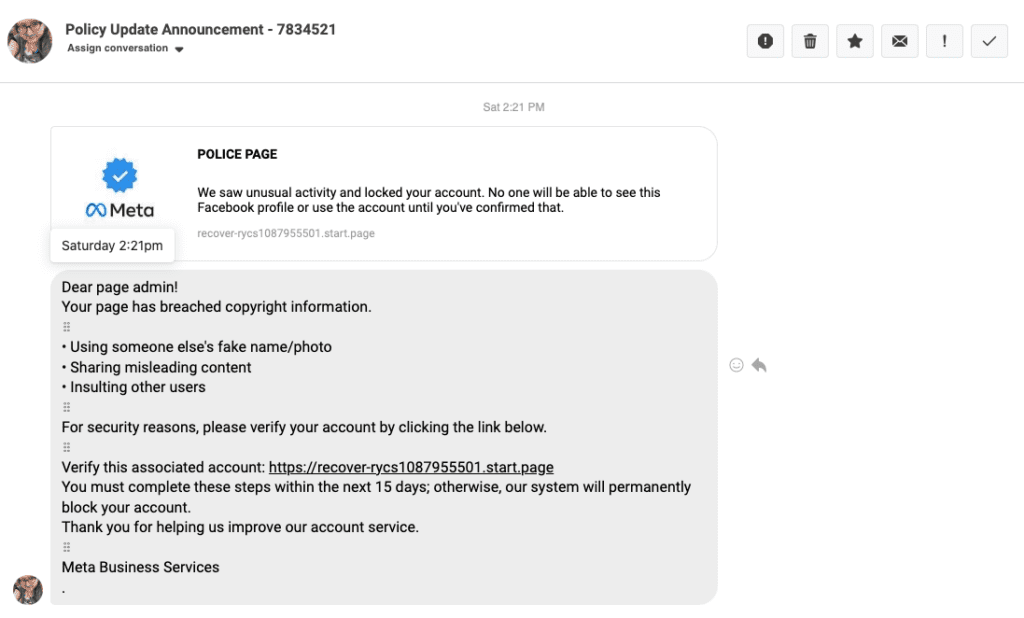 Watch the video to see how to spot the scammy parts.  (If you can't already)
Protect yourself!  Never give your information over the phone or on a website that reaches out in a weird way.  (Watch the video)
Get control of your data.  If you rely on the internet in any way for your business' income you need to own your data.  You need to be able to contact every single customer, client, or prospect if your social media goes away.
Dude, you need a list!
We cover exactly how to get and use your own list in our Blueprint.  It is the exact marketing blueprint for local business owners.
Be careful out there.